Protective Face Shields with Adjustable Comfort Foam Head Harness - 25 Pieces at $4 each - In Stock - Free Shipping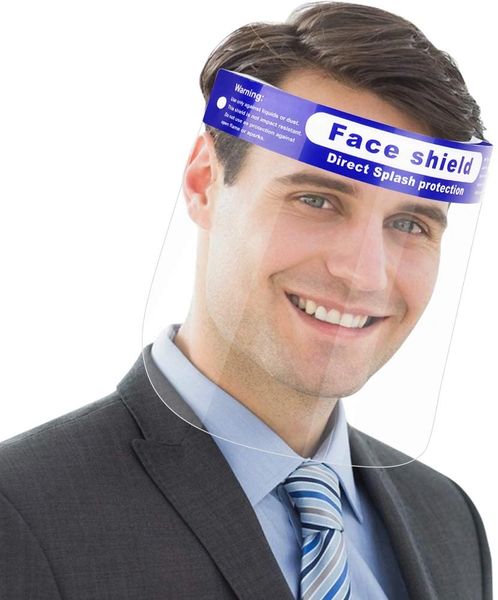 Protective Face Shields with Adjustable Comfort Foam Head Harness - 25 Pieces at $4 each - In Stock - Free Shipping
Safe and comfortable, the full face protective cap provides more comprehensive coverage and protects the face from saliva flying into the air.  

Plastic face shield fully adjustable head harness that moves up and down easily and fits comfortably with most goggles and respirators.

Elastic Band for comfortable and secure fit

Soft Foam Sponge along top of head band for extreme comfort.

Face shield can be easily cleaned with water or disinfectant.

Blocks more than 98% of harmful air.

Extremely light and comfortable to wear.

High-density polyethylene casing, which prevents chemicals, saliva droplets, and paints from splashing into the eyes.

It protects your eyes and face well.

To see things more clearly, please remove the protective film above the shield before using.
Reviews