Dickies [TJ15] Mens Lined Eisenhower Jacket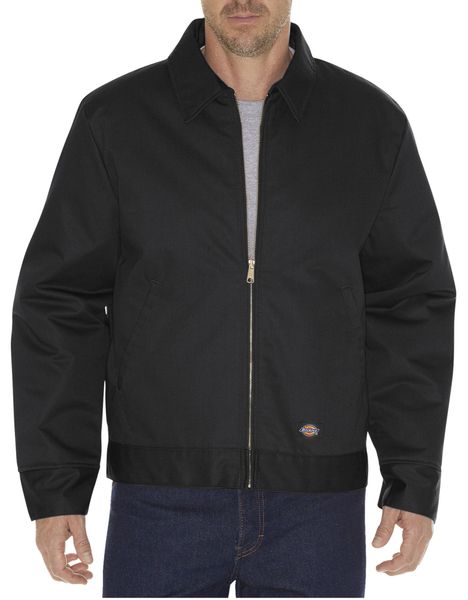 Dickies [TJ15] Mens Lined Eisenhower Jacket
Free Shipping for Orders Over $200.
Dickies Eisenhower Jacket (Insulated) Style# TJ15
Inspired by General Dwight D. Eisenhower's favorite WWII jacket, our updated version is known for its classic good looks, rugged durability and lightweight warmth. This customer favorite features button cuffs, adjustable waist tabs, an interior pocket and pencil pocket on the left sleeve. It's shell is 65% polyester/35% cotton twill with a nylon taffeta lining quilted to polyurethane foam for warmth. Available in a variety of colors with extended sizing.
Embroidery Available for Orders over 6 pieces.

Logo Artwork Digitization for Embroidery is not included. Live chat with us below for more info

Generous fit across shoulders and chest

Poly/cotton twill shell with quilted lining for warmth

Everyday jacket for lightweight warmth

Adjustable tabs at waistband

Handy exterior pencil pocket on left sleeve

Slash front welt pockets; Hidden interior pocket

Durable brass zipper front closure

Two-piece sleeve; One-button cuffs

Lightweight warmth with lining of nylon taffeta quilted to polyurethane foam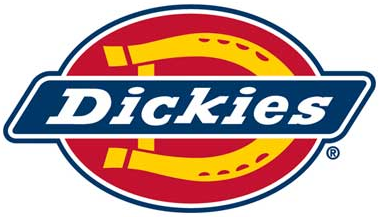 Top Searched Phrases for this Item: Dickies Work Jackets | Dickies Jackets | Dickies Medium Weight Jackets | Dickies Coats | Dickies Warm Jackets | Dickies Work Jackets | Dickies Workwear | Dickies Work Wear | Dickies Work Uniforms | Dickies Insulated Jackets | Mens Uniform Jacket | Mens Coats | Men's Coats | Winter Coats | Winter Jackets | Dickies Winter Jackets | Dickies Uniform Jackets | Mens Uniform Coats | Mens Work Jackets | Mens Work Coats | Mens Work Coats with Zipper | Dickies Mens Work Jackets | Dickies Uniforms | Dickies Work Uniforms | Dickies Mens Work Uniforms | Dickies Mens WorkWear Uniform Jackets | Waterproof Jackets | Dickies TJ15 | Mens JT15 | Dickies Uniform JT15 | Dickies #JT15 | Mens Jacket #JT15 Dikies Mens TJ15 | Dikis | Jakets | Mens Industrial Jackets | Maintenance Jackets | Jackets with Logos | Dickies Heavyweight Jackets | Dickies Winter Parkas | All Seasons Jacket | 3 in 1 Jacket | Mens Industrial Jacket | Men's Khaki Jacket | Mens Grey Winter Jacket | Mens Grey Work Jacket | Men's Grey Work Uniform Jackets | Mens Blue Uniform Jackets | Dickies Eisenhower Jackets | Dickies Brown Eisenhower Jackets | Dickies Pro Uniforms | Dickies Pro Jackets | Very Warm Jackets | Cold Jackets | Cold Weather Jackets | Snow Jackets | Mens Insulated Jackets | Down Jackets | Mens Brown Down Jackets | Mens Industrial Warm Work Jackets | Mens Industrial Warm Winter Uniform Jackets
Reviews