Chef Works Delancey Executive Chef Coat CEZ01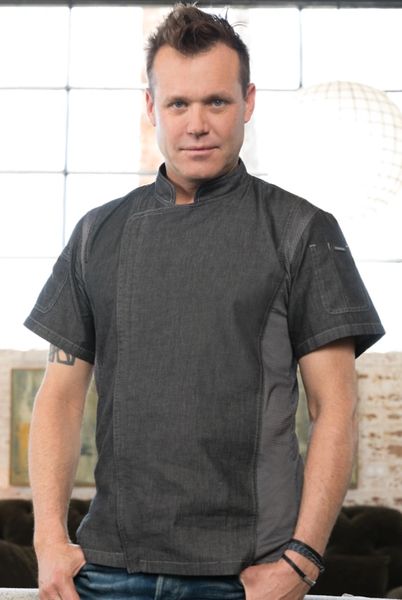 Chef Works Delancey Executive Chef Coat CEZ01
Fully loaded and ready for service, the Delancey redefines chef clothing, with a modern, performance-enhancing fit and feel. Constructed in ultra-light cotton denim, this coat features contrasting stretch panels and hidden full-length zipper closure.

Chef Works Style CEZ01
$5 LOGO EMBROIDERY Available up to 10k stitches.

Logo Artwork Digitization is ONLY Free for Orders that are Over 6 Pieces.

100% cotton denim

4.8 oz. fabric

Stretch side panels

Short-sleeve

Single-breasted with zipper closure

Side seam slits

Back collar apron holder with engraved snap tab

Left sleeve thermometer pocket

Right sleeve cell phone pocket

Available in black

Sizes: S-3XL

Modern Fit: MF1
The result of rigorous testing and long nights pouring over fabric swatches, our modern fit Delancey Coat redefines chef clothing. Constructed in an ultra-light cotton denim, the Delancey features lightweight stretch panels in a contrasting, breathable, poly-blend. Armed with a hidden full-length zipper closure, left sleeve thermometer pocket, right sleeve cell pocket, side slits for increased flexibility, and an apron stay collar snap, this fully loaded jacket is ready for whatever the kitchen throws your way.

Reviews