Executive Apparel [2859] The Simone Sleeveless Dress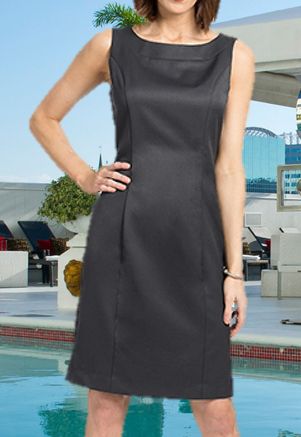 Executive Apparel [2859] The Simone Sleeveless Dress
Executive Apparel [2859] The Simone Sleeveless Dress

The Simone Sleeveless Tailored Dress is an instant classic made from our Signature Easywear 70/30 polywool Gabardine. With it's flattering silhouette and zip back, the Simone Dress is perfect as a statement piece or paired with a blazer. Available in three classic colors: Black, Navy and Charcoal.
Executive Apparel is a leading manufacturer of women's tailored apparel for uniforms. The Easywear Polywool Collection is a signature brand of Executive Apparel.
Category: Dresses.
Tags: dress, polywool dress, sleeveless, sleeveless dress, uniform, uniform dress, zip back dress.
Colors : Black, Charcoal Gray, Navy Blue
Reviews