X Back Class 2 Safety Vest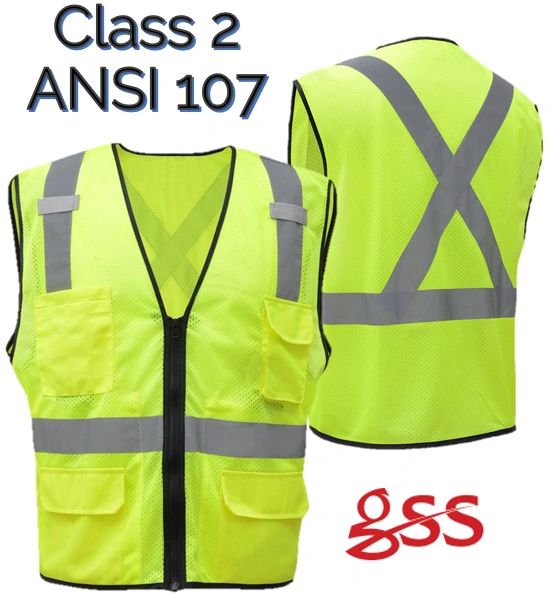 X Back Class 2 Safety Vest
Same type of vest as 1505 with X back. The Safety Vest features a silver reflective X on the back to help distinguish when a worker has his/her back turned.
GSS | OEM Part Number: 1605-X
ANSI / Class 2 / Class 2 Vest / Leaders / Premium

100 Polyester mesh back with solid knit pockets

2" Silver Reflective Tape w/ X back to attract extra attention

6 pockets - 4 outside with 2 inside

Certification: ANSI/ISEA 107-2010

Size: M-5XL
Customized Hi Vis Safety Clothing Available
We offer a variety of options for customizing your apparel. Our safety gear is designed to stand out among the crowd so show off your logo and sell your services while everyone is looking! Offering fast turnaround time and a quality guarantee The Uniform Authority is your one stop customization shop for High Visibility Clothing. Give us a call or tell us that you want customization when placing your order online and we'll contact you right away for details. Custom orders typically ship in 3-5 business days. 
INNOVATION FOR BETTER COMFORT
Ripstop fabrics are woven fabrics, often made of nylon, using a special reinforcing technique that makes them resistant to tearing and ripping.

Comfort Reflective Tape provides more flexibility over solid tape.

Teflon Coated Fabrics treated for repellency fight off dry soil and nasty, unpredictable spills and splashes, allowing liquids to bead up and roll off. Liquid spills can easily be wiped away when blotted with a clean cloth, and dry soil can be brushed off easily.

Mix & Match A double zipper system connects the inner coat with outer shell. Matched pants available too.
ANSI/ISEA 107-2015 INFORMATION
The 2015 revision of ANSI/ISEA 107 combines the previously separate 107 and 207 standards into a single document for administrative simplicity. The new version includes a "Type" structure that keeps off-road ("Type O"), roadway ("Type R"), and public safety ("Type P") garments separate by application, and more closely aligns with the definitions and implementation of the U.S. Federal worker high visibility regulation residing in the Manual on Uniform Traffic Control Devices (MUTCD). Under the new standard, any Type R roadway garments are compliant for workers on or near a public access roadway, and Type P public safety garments add a compliance option for emergency and incident responders.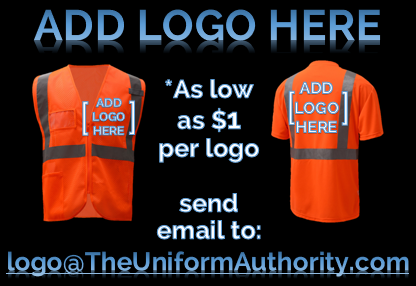 Reviews